Established among a little village and facing the "sienne" bay, our camping is located in a great area. It's the perfect balance between the city and the countryside. The camp site is enclosed by the ancient train station, which makes the place pretty special.
Plan du camping:🏕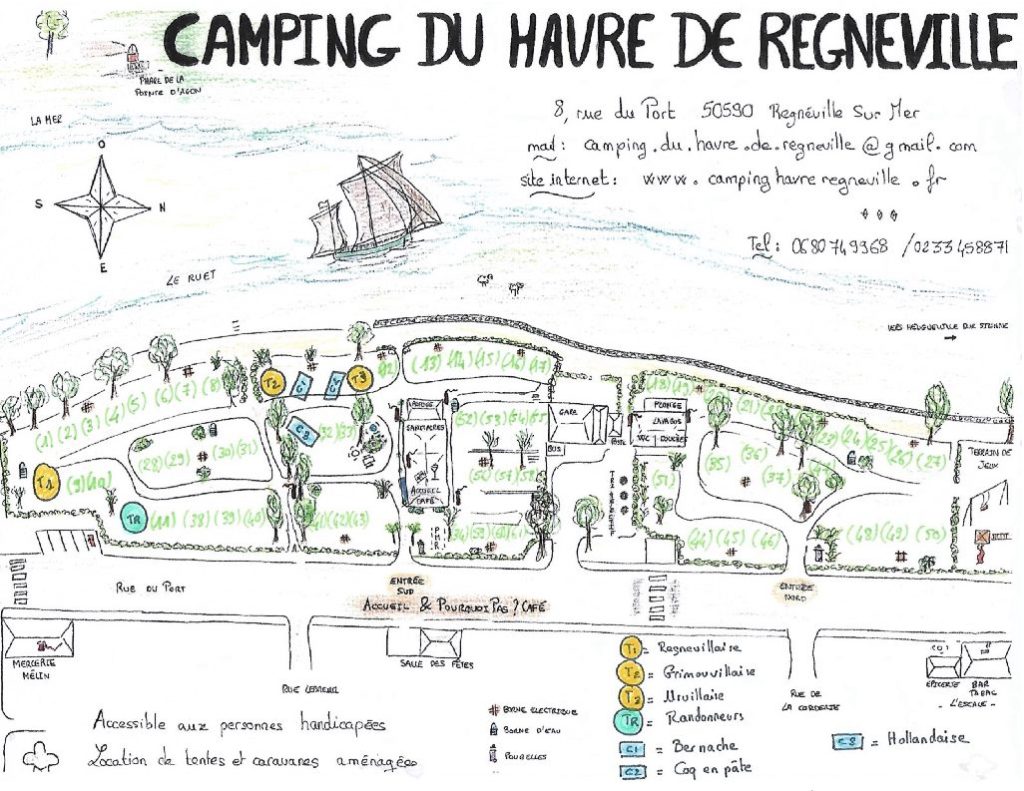 We have two options: First, on south side, you will find the office, the shelter and the sanitary unit. Indeed, it's also on that side that you are going to find our equipped tents and trailers that are available to rent. It's also in that area that tents are more likely to be installed. Conversly, in the north area you will find another sanitary unit to welcome trailers and campers.
Our hometown is full of stories and memories that we would be more than happy to tell you about.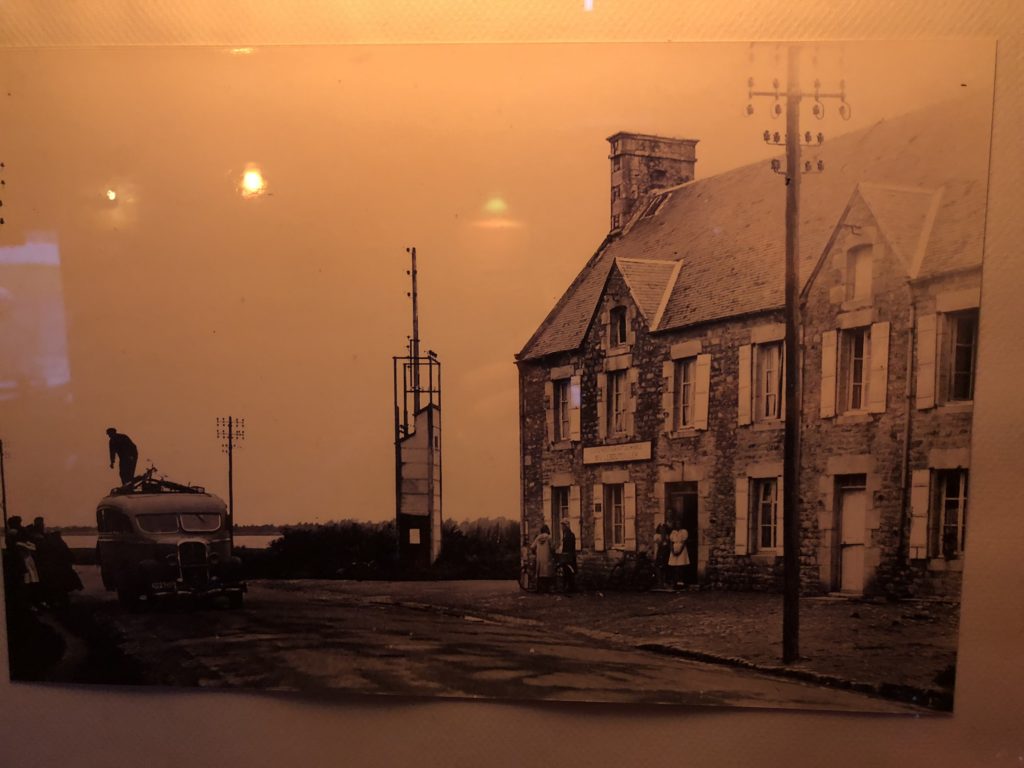 Fun fact! There is a little shop just near the camping where you could find everything you desire and beyond! To explore…
The shelter
We have organised an area for all of you that want to connect with others. Basically, a place to meet new people, chat and have a good time. You are also going to find a fridge, a microwave and induction hobs. Moreover, a library is also at your disposal. We are still renovating some parts in that area for it to be optimized at it's best.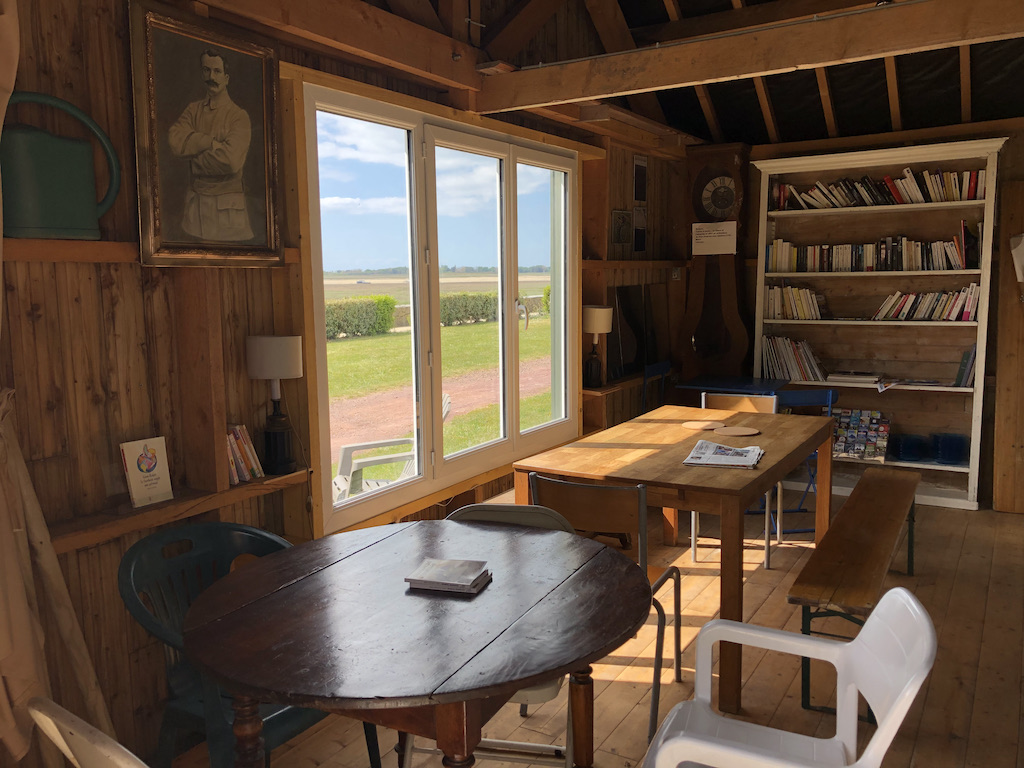 Our coffee shop, the "Why not…" (traduce literally of course )
The "why not" is located next to the office. We would be pleased to provide you with breakfast, tea or coffee. You are also going to find snacks, for example, homemade waffles or even ice cream. Additionally, essential commodities are also available. Finally, you are going to find local goods like jam, cider, beer … all in our little coffee shop.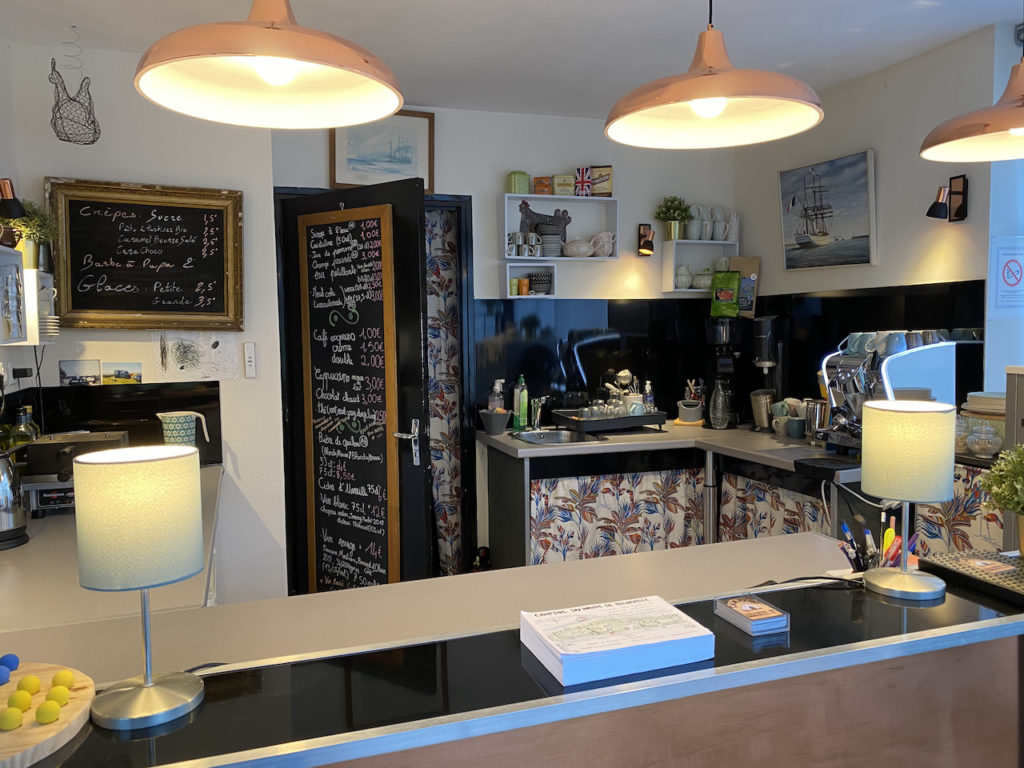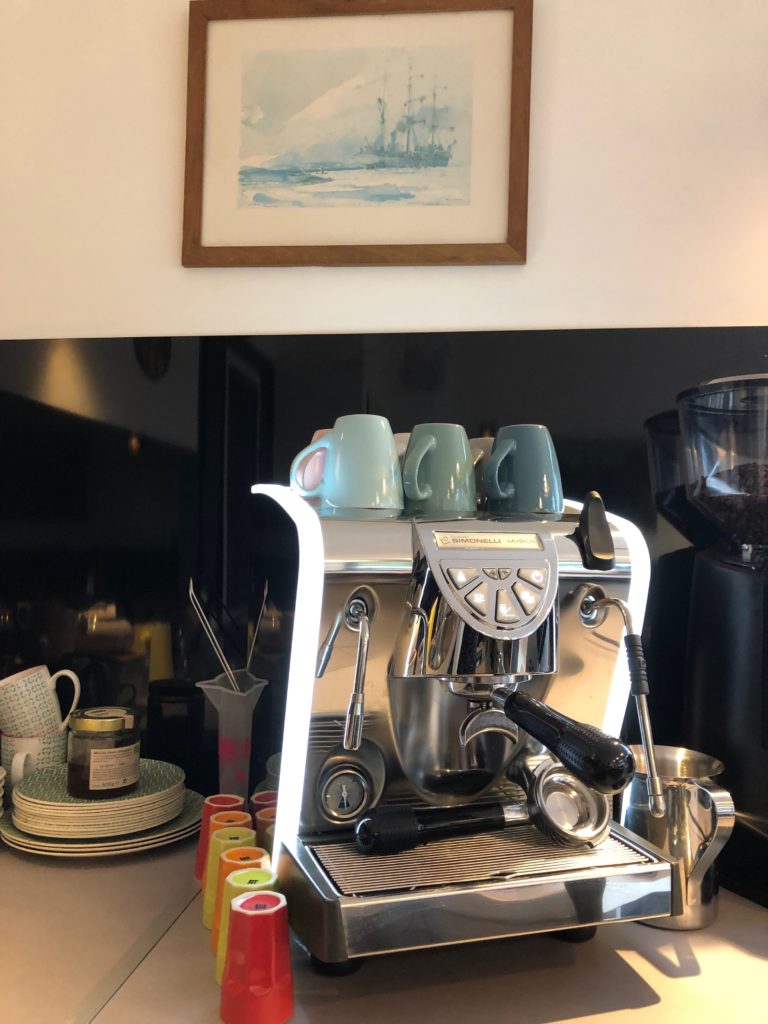 Nature & environment :
Our camping is located in an area called "Natura 2000" which implies that it is frequently compelled by different environmental constraint. Our hometown is organized around an atypical wastewater treatment system that is being recycled thanks to reeds pools. We would be more than grateful if you could respect this attempt to preserve the environment, to ensure the well being of everyone and the planet we will appreciate if you could avoid throwing things like boxes full of chemicals in the toilets.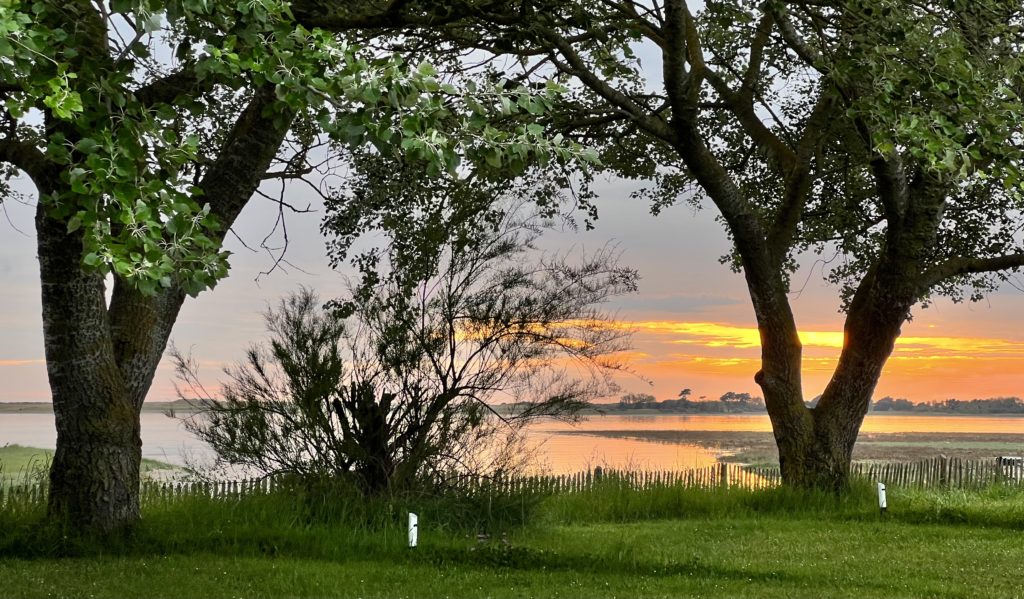 We thank you a lot in advance for your consideration.
Renault Garage located in sur mer (just after the Carrefour market ) there you are going to be able to empty and refill your camper easily for 2 euros.