It's the meeting of two different words: camping and glamour !
Here you are welcome to enjoy the beautiful view and relax while holding on to a little comfort. We are happy to provide you with a cotton tent or an equipped trailer. Everything is arranged for you to spend a great and relaxing time with us.
More about the tents….
You can rent our tents just for the night, for a weekend or even one week. You can choose to rent it for two people or more. They are equipped with several rugs, a huge bed, a few pillows and duvet/blanket, two bedside tables and two extra camp bed….
Breakfast can be served around 9 in the shelter or outside near the "Pourquoi pas ?"
A small tour…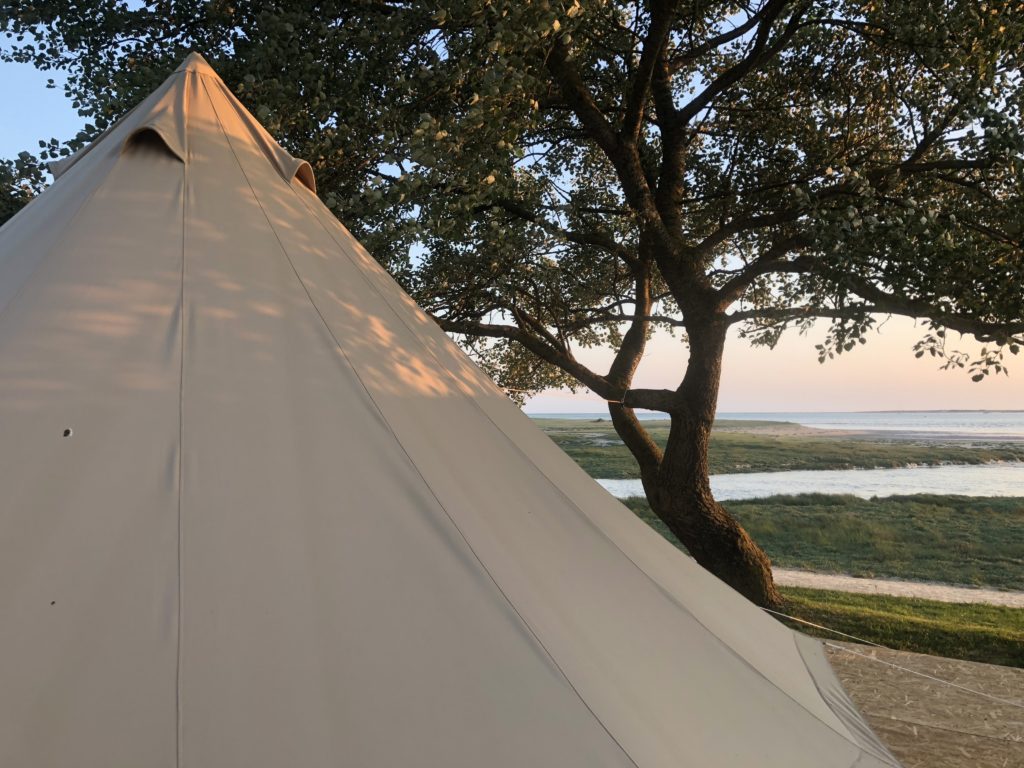 La Urvillaise: from two to four…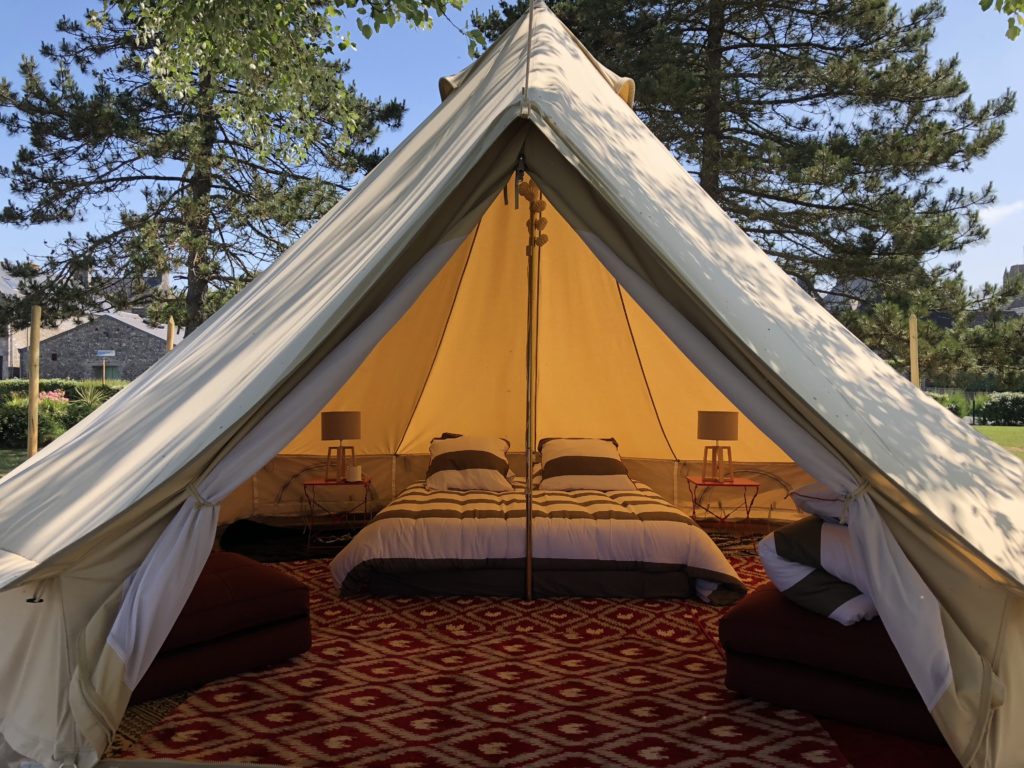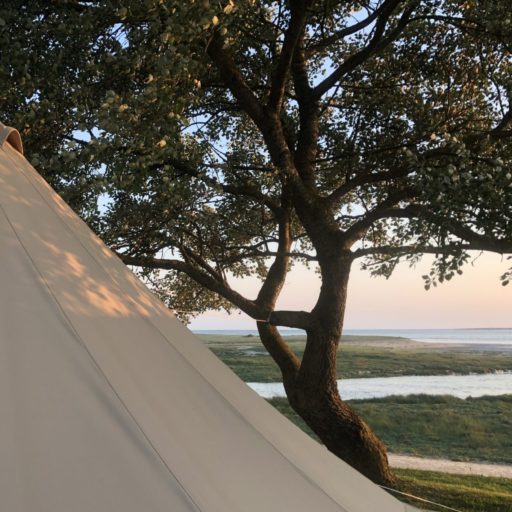 La Grimouvillaise: from two to four persons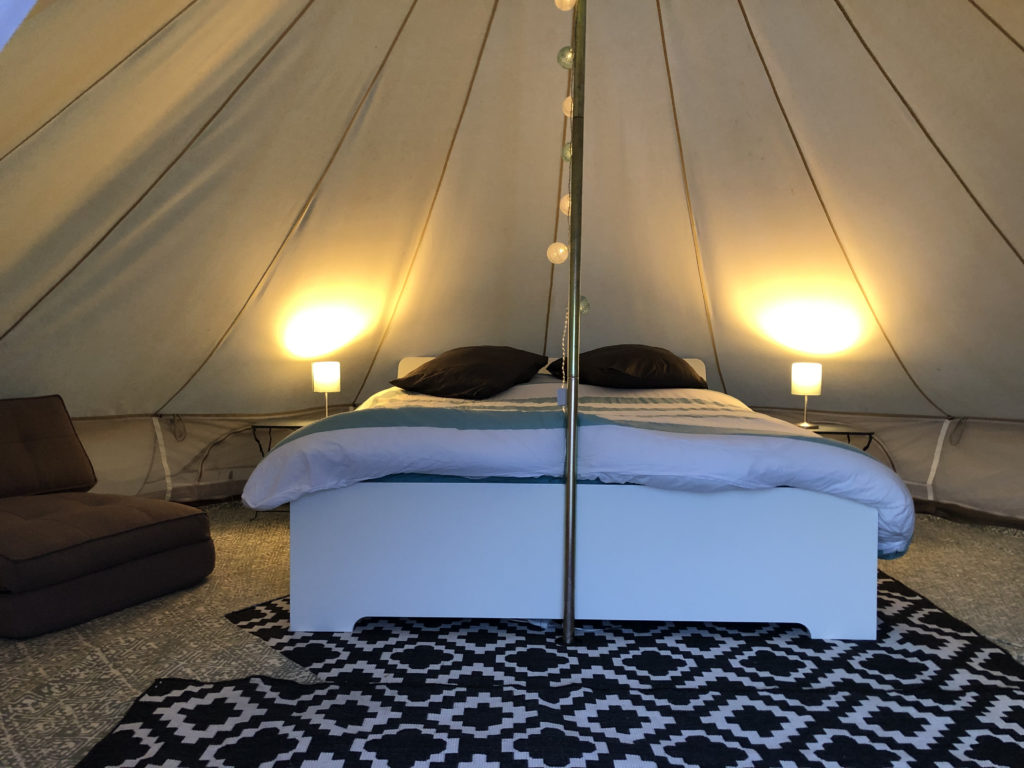 La Regnevillaise: from 2 to 5/6 persons…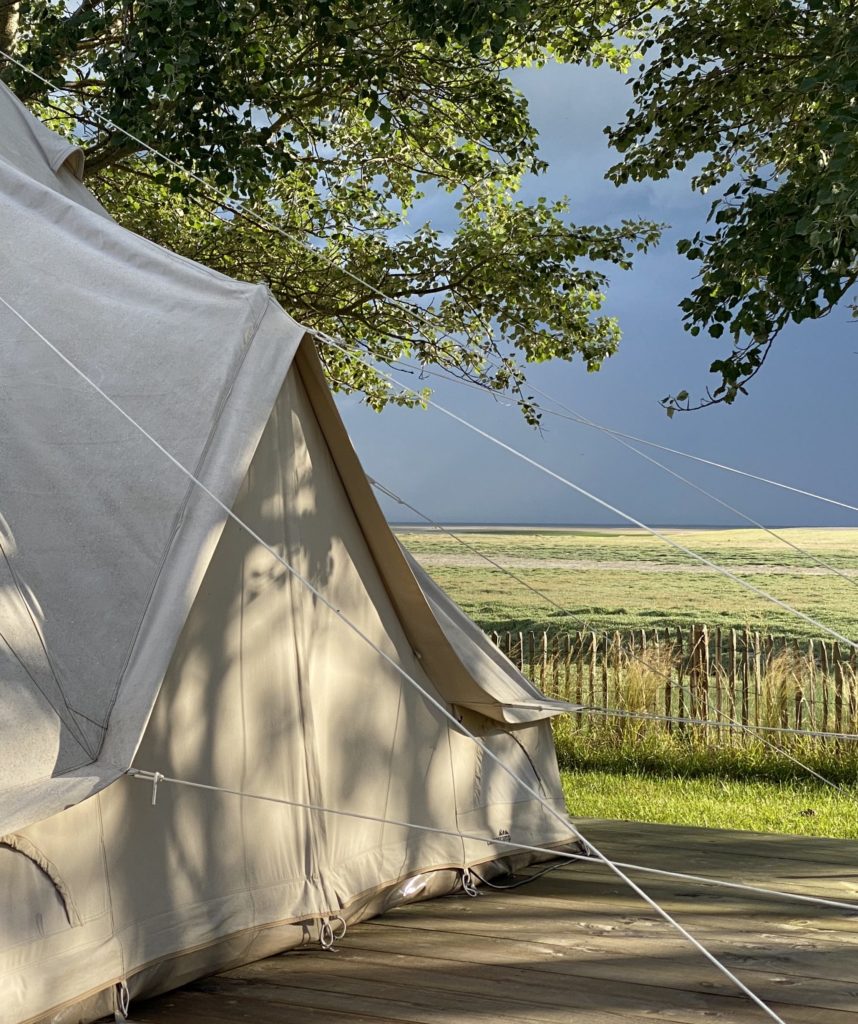 We are very happy to present you our three caravanes:
La Bernache: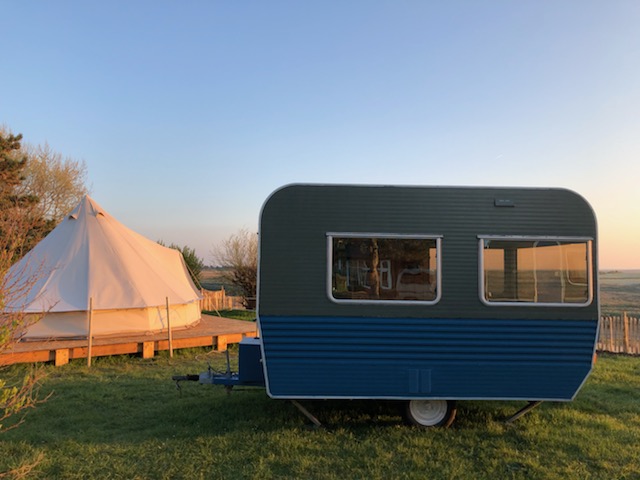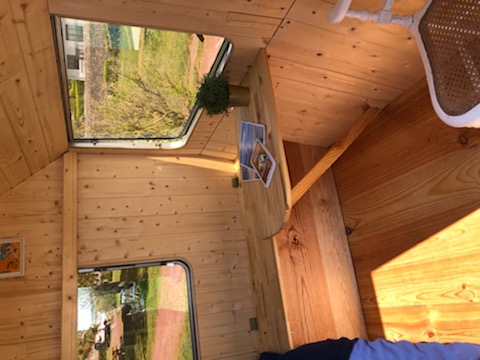 La Coq en Pâte: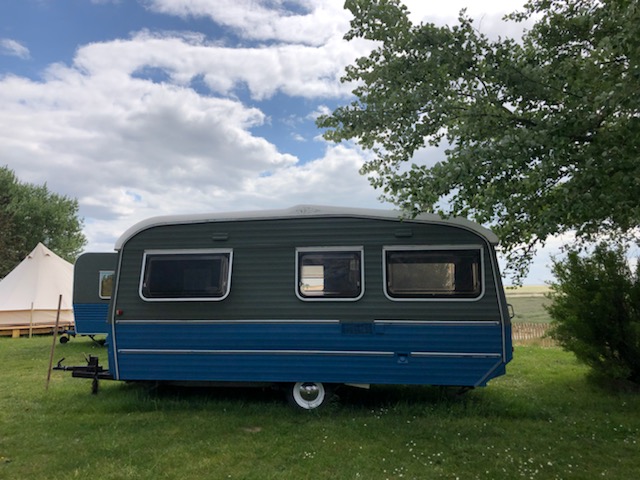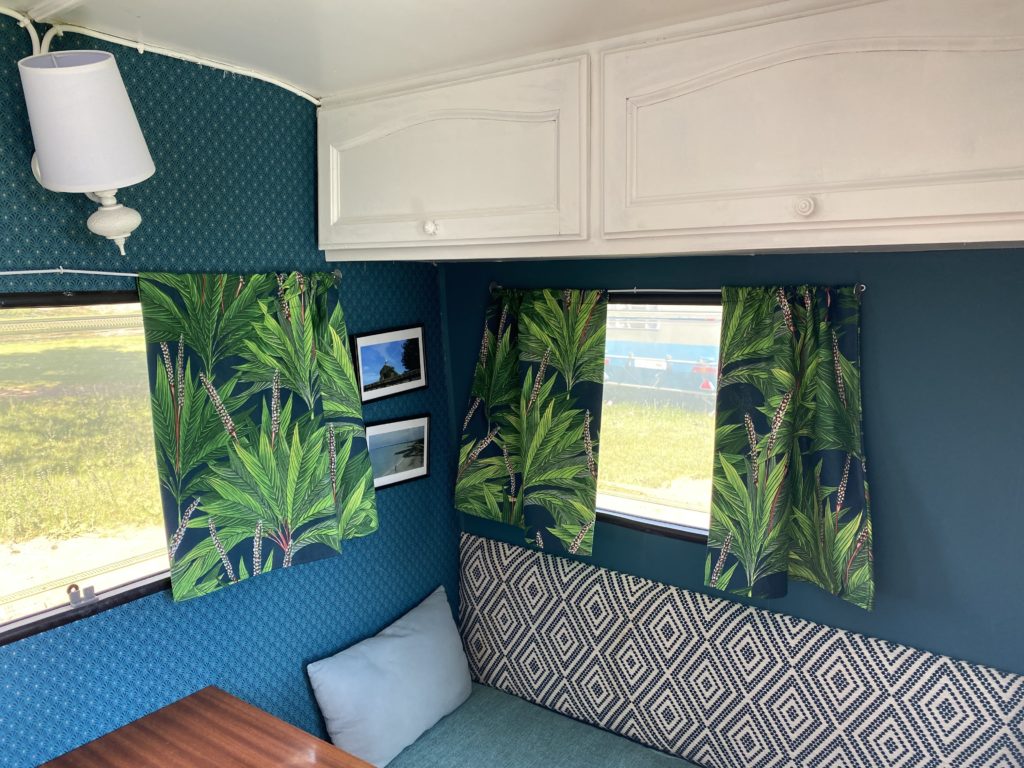 La Hollandaise: