THE COFFEE SHOP : "LE POURQUOI PAS?"
Homemade waffles, tea or cappuccinos …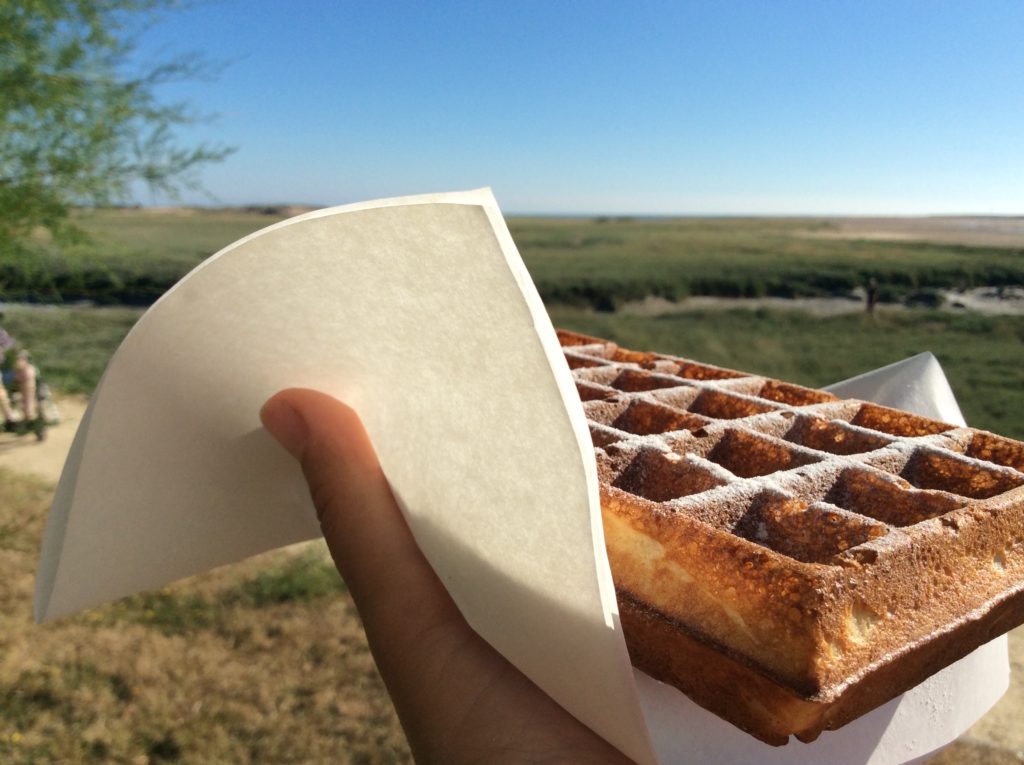 Our products are for the majority locally produce and/or biobased (organic).
Our locals suppliers:
• Les moulins Roupsard for the flour
• Les baguettes traditionnelles Régnéville bakery
• Jams are produce in TourvilleI
Ice cream :
have chosen a machine that is entirely manufactured in France (Auvergne) which uses only an organic gas.
Breakfast:
The breakfast can be served in the shelter or outside the terrace of our coffee shop. We are happy to provide you with a usual size breakfast or a more complete one with extra "Paint au chocolat"…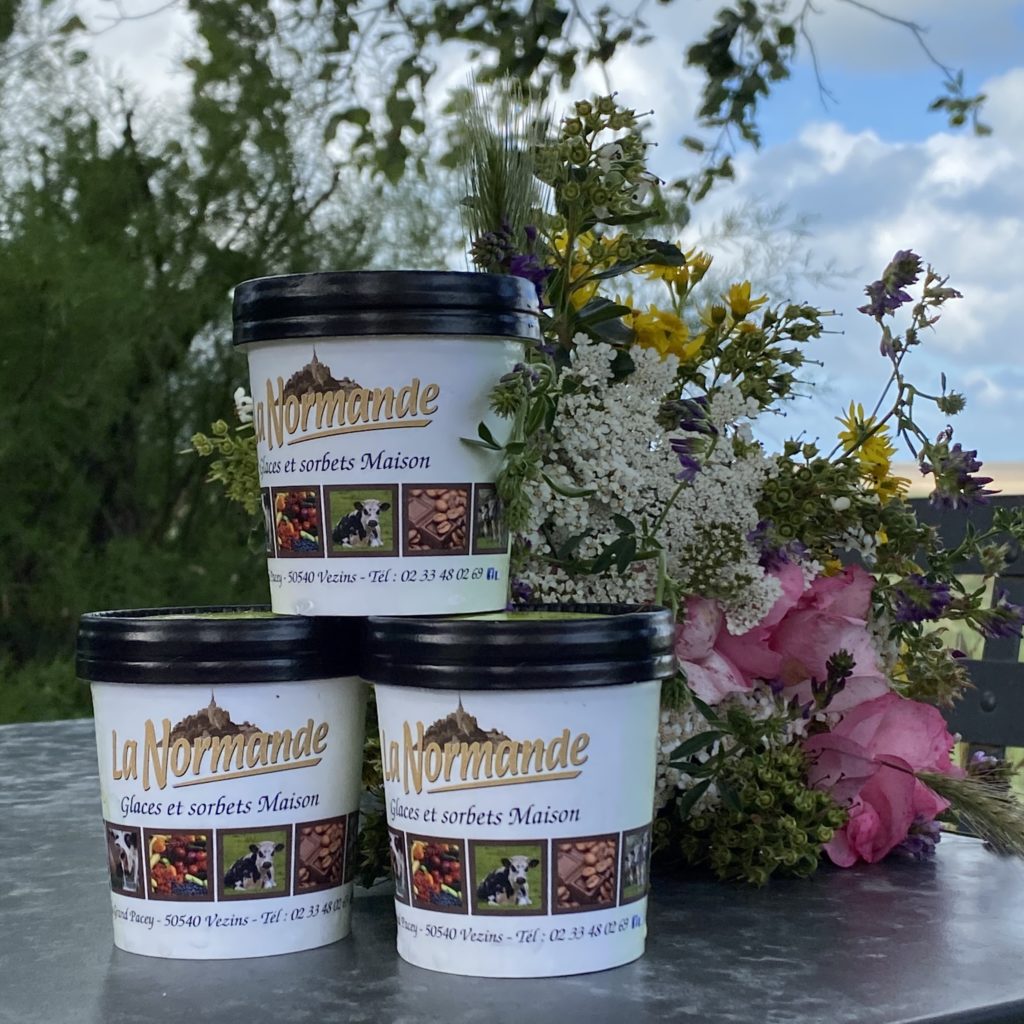 The "Apéro" :
We would be happy, for the times you want to lay low during your day, to provide you with different local drinks, such as bottles of wine, a cider from Grimouville, beers form Quibou and more … And if you crave for a little snack during the day( cheese, tuna (lemon or ginger flavoured) or even "rillette" will be available).